Orthodox Parish of St Martin and St Helen, Colchester
A Parish in the Antiochian Orthodox Christian Archdiocese of the British Isles and Ireland
Patriarchate of Antioch and all the East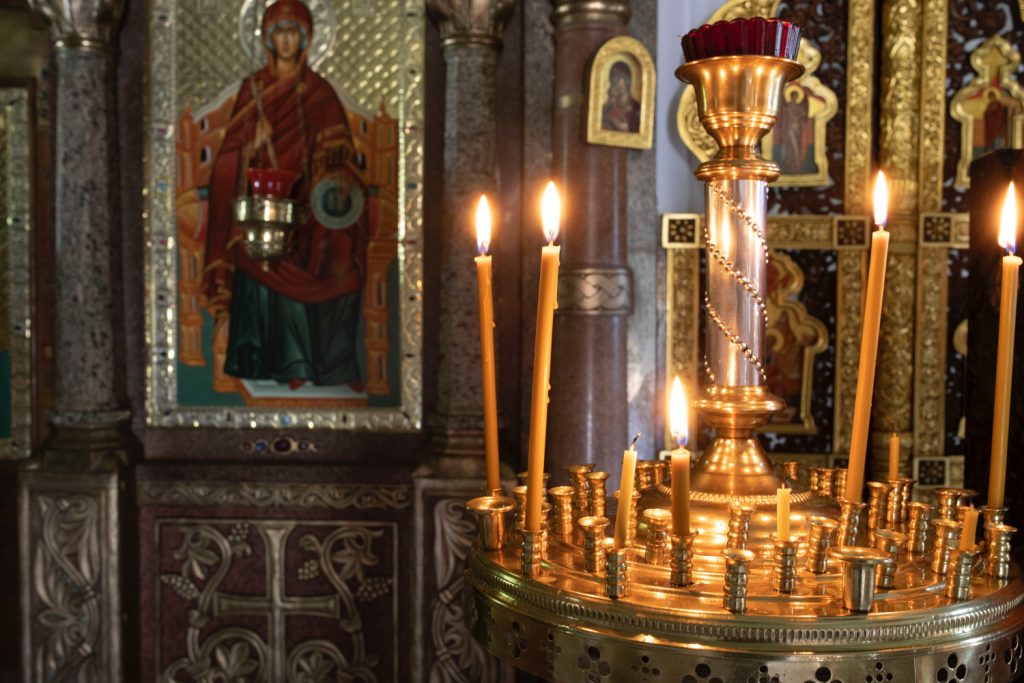 ++This is a temporary page while our new website is being constructed – we update regularly, please keep checking back for more info.++
We are a large friendly and diverse Orthodox community with people from many Orthodox countries and Britain. Our services are in English and all are welcome.
For enquiries about service times, confession or anything else please contact:
Parish Priest: Father Alexander Haig
Email: parishpriest@orthodoxcolchester.org.uk T: 01-206-530-530
Deacon: Father Deacon Mark Shillaker
Email: markshillaker@gmail.com T: 07-917-161-295
Facebook: https://www.facebook.com/stmartinsappeal
We have two temples in Colchester town centre:
St Martin's Church, West Stockwell Street Colchester Essex CO1 1HN
St Helen's Chapel, Maidenburgh Street Colchester Essex CO1 1UB 
SERVICES IN APRIL 2022 (HOLY WEEK AND PASCHA)

+ALL SERVICES IN ST MARTIN'S CHURCH (UNLESS INDICATED)+

Wednesday 6 th 9:30 am Presanctified Liturgy
Friday 8 th 6.00 pm Akathist (5 th Week) (ST HELEN'S CHAPEL)
Saturday 9 th 4.30pm Vespers
Sunday 10 th 9:45 am (5 th Sunday of Lent) Matins and Liturgy
Wednesday 13 th 9.30am Presanctified Liturgy
Lazarus Saturday, 16 April
9.30 am Liturgy of St John
4.30 pm Great Vespers
Palm Sunday, 17 April
9.45 am Mattins & Palm Blessing
10.30 am Liturgy of St John & Procession
Holy Monday, 18 April
6.00 pm Bridegroom Mattins
Holy Tuesday, 19 April
6.00 pm Bridegroom Mattins
Holy Wednesday, 20 April
6.00 pm Holy Anointing
Holy Thursday, 21 April
9.00 am Liturgy of St Basil
6.00 pm Twelve Gospels
Holy Friday, 22 April
12 noon Vespers & Deposition
6.00 pm Mattins & Procession
Holy Saturday, St George, 23 April
9.00 am Liturgy of St Basil
10.30 pm Acts of the Apostles
11.30 pm Midnight Office
HOLY PASCHA, 24 April
12 midnight Procession & Mattins
1.00 am Liturgy of St John
3.00 pm Agape Vespers
Confessions: after any service or by appointment
Flowers: women & girls invited to decorate the
Epitaphion on Holy Friday at 9.30 am.
Wednesdays throughout Lent
09:30 Vespers & Liturgy of the Presanctified at St Martin's.